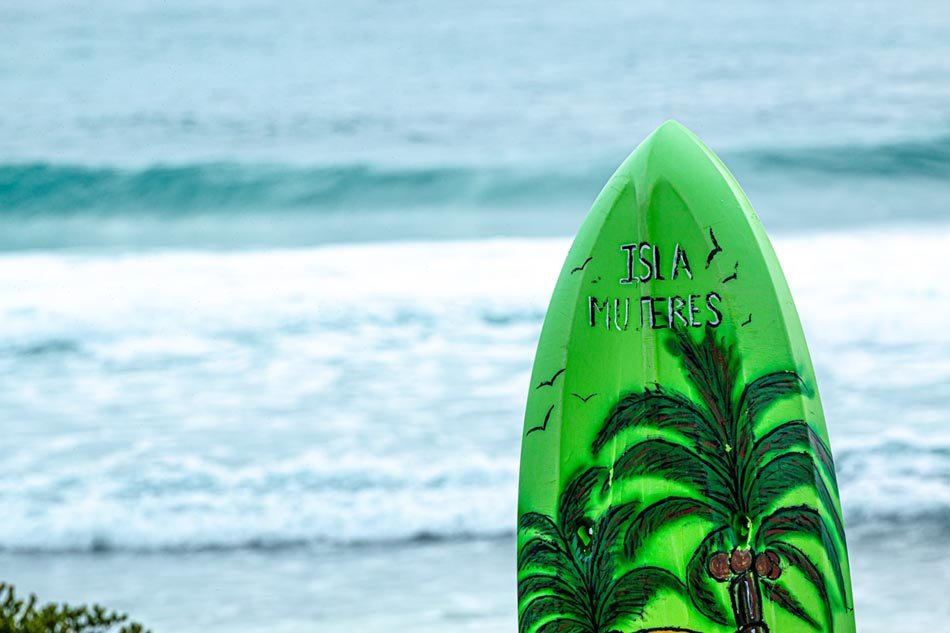 Day 01 –
Arrival / Negombo
Upon your arrival in Katunayake our friendly guide take you to the beautiful seaside village of Negombo, popular among tourists. You will get to unwind and relax with some local delicacies, local brews and get a taste of what's to come.
Activities in Negombo
Early morning boat ride in the Negombo lagoon
Go shopping in the fish market and enjoy freshly home cooked lunch
Explore the main street and Negombo beaches
Enjoy the nightlight in the many restaurants and pubs the town has to offer
Day 02 & 03 –
Negombo / Kalpitiya (Kite Surfing, Dolphin Watching & Water Sports)
We take an early morning trip to the vibrant town of Kalpitiya also known for its scenic beaches and the love of adventure sports. More towards the north western coast, Kalpitiya is a beautiful collection of 14 tiny islands and famous for its love of kite surfing, whale and dolphin watching. Not as popular as some of the coastal hotspots, Kalpitiya is a gem of its own and is perfect for the adventurer in you. While you will get to rest on Day 2, on Day 3 the adventure begins and early morning go on a cruise to witness some whales and dolphins in their natural habitat. What's a trip to Kalpitiya without kite surfing? We have arrange for you some lessons to try it out yourself, a skill you will probably take with you back home.
Activities in Kalpitiya
Early morning cruise to go dolphin and whale watching
Get your blood pumping in a guided kite surfing lesson
Deep sea diving and snorkeling
Boat ride in the Kalpitiya lagoon through mangroves and enjoy the sunset
Day 04 –
Kalpitiya / Anuradhapura / Wilpatthu (Camping)
From Kalpitiya, an early morning start towards the first ancient capital city of Sri Lanka, Anuradhapura. Famous for its priced ruins dating back thousands of years it has been preserved and has been named a UNESCO World Heritage Site due to its importance in the country's history and culture.
Activities in Anuradhapura
Visit "Sri Maha Bodhi" – believed to be the oldest tree in existence, it is said to have sprouted from a Sacred Bo Tree sampling brought to Sri Lanka by Princess Sangamitta when Buddhism was initiated here.
Visit "Ruwanwelisaya" – One of the largest stupas or dagobas it lies in the heart of the great city of Anuradhapura. It was built by King Dutugemunu who is considered to be one of the greatest of them all.
Visit "Jethavanaramaya" – It is believed that the Buddha's belt was preserved here and it was known to be the 3rd largest structure of the ancient world. Its shear magnitude will leave you in awe.
Visit "Thuparamaya" – It is known to be the first stupa which was built in Sri Lanka after the introduction of Buddhism. Built somewhere around 3rd century BC it is believed to have preserved the right collar bone of Lord Buddha here.
A short 30 minutes away is Wilpattu, the country's largest national park, home to many elusive animals and provides one of the best safaris.
Activities in Wilpattu
Evening safari where you can witness a large variety of mammals, birds, reptiles and other amphibians.
Our guides will take you into the wilderness for a night of camping which will bring you closer to nature.
Day 05 –
Anuradhapura / Sigiriya (Village Tour) / Sigiriya Rock @ Sunset / Knuckles
An early morning start where we will head towards Sigiriya, the ancient rock fortress built by the notorious King Kashyapa. Sigiriya is a small village in Dambulla where this magnificent structure has been built. It is ahead of its time and defies odds in terms of its engineering and ingenuity.
Activities in Sigiriya
An interesting tour of the Sigiriya village to better understand the life of the locals.
Climb Sigiriya rock fortress with guide and enjoy the sunset with panoramic view.
An evening journey to the mountainous glory of Knuckles mountain range to end the night.
Day 06 & 07 –
Knuckles (Trekking / Picnic lunch near a waterfall)
Knuckles is a range consisting of 5 large peaks resembling a clenched which gives it significance. Famous for its trekking routes, its captivating landscapes provide dense forest, rivers and waterfalls, paddy fields and small village communities.
Activities in Knuckles
Trekking through Corbet's gap and waterfall hunting
Camping and BBQ in the wilderness
Day 08 –
Knuckles / Kandy (City Tour) / NuwaraEliya
After the 2 days adventure in and around Knuckles mountain range, we head to the beautiful city of Kandy. It is tucked away in the foothills of central Sri Lanka and is considered a holy destination due to its cultural and importance in Buddhism. It is home to the sacred temple of the tooth relic of Lord Buddha.
Activities in Kandy
Tour of the Kandy city and shopping for authentic cultural souvenirs.
Visit the temple of the tooth relic and witness the daily pooja and make offerings of flowers for blessings.
Visit the Royal Botanical Gardens just a short distance away from the city and enjoy one of the most beautiful walks in park.
Next we catch a train to experience the best train ride the country has to offer with stunning views of the hills and landscapes all the way to NuwaraEliya. NuwaraEliya is also known as "Little England" due to its resemblance to the time when the British colonized Sri Lanka. Its surroundings and Architecture still reminisce past times and will surely relax your senses.
Activities in NuwaraEliya
Visit a tea factory and have an in-depth tour of tea production
Day 09 & 10 –
NuwaraEliya / Kithulgala (White Water Rafting / Abseiling)
After morning of relaxation we head to Kithulgala for 2 days of adventure. Kithulgala is a small village that is well known for its adventure sports activities. Abseiling and white water rafting are most common and both will be included in this package.
Activities in Kithulgala
Whitewater rafting, trekking and confidence jumping on the 1stday.Abseiling on the 2nd day
Day 11 –
Kithulgala / Colombo
Departing Kithulgala after a tiring day of adventure and heading to Colombo, the bustling capital city. Colombo is a multi-ethnic city and a cultural melting pot with architectural liking from Dutch colonial era to modern high rise structures. It also has a vibrant food scene and night life to match that quality.
Activities in Colombo
Take a city tour to witness the Pettah district and historic fort.
Visit the Gangaramaya temple which is home to many priced antiques from all around the world.
Experience the adrenaline rush of a tuk tuk ride around the city.
Visit the Independence Square which commemorates the country's independence from British rule.
Visit the Galle face which is an urban park in central Colombo facing the Indian Ocean.
Experience the nightlife and the best restaurants the city has to offer.
Day 12 –
Colombo / Departure
After some rest and relaxation we will be on the way to the airport to catch your flight back home. Considering the great times we hope to see you once again in paradise for another adventure filled with awe.